Iron pallets to overcome many disadvantages of wood or plastic pallets are not aging, easy to clean, bear good and reasonable investment costs when calculating the duration or lifetime of a pallet compared with iron pallets. plastic or plastic pallets. Due to the iron properties, the pallet can be galvanized or powder coated with optional color enhancement of the aesthetics of the warehouse and the product is packed when placed on pallets.
Today's iron pallets are designed as an alternative to wood, as well as for plastic pallets, which help modern production and protect the natural environment when wood pallets are replaced. The metal pallet design is easy to create, and very powerful and long lasting. Customized metal pallet designs and very durable use.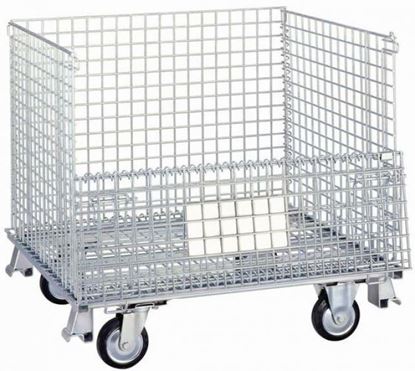 Grid pallets are used to store raw materials, finished goods, goods in production units, processing factories, supermarkets, .. thanks to the advantages of easy manual move, warehousing in deep and can Fold down when not in use.